VERITAS is located in southern Arizona, USA, approximately 70 km (50 miles) south of Tucson and a 15-minute drive from Interstate I-19 (exit 56 - Canoa Ranch).
From exit 56, proceed south on the service road (east of the Interstate) for about 3 km (2 mi), and turn left (east) on Elephant Head Road. Approximately 1 km (0.6 mi) after passing the Santa Cruz river, turn right (south) on Mt. Hopkins road and proceed 11 km (7 mi) to the FLWO basecamp.
View Larger Map
Use the map for directions, or download a detailed map (in pdf format) here.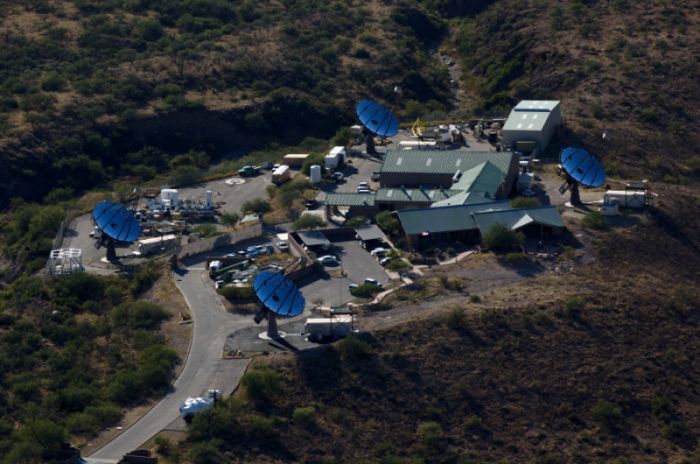 VERITAS is located at the basecamp of the SAO's Fred Lawrence Whipple Observatory (FLWO) in southern Arizona. Use the menu on the right to get directions and maps to VERITAS, to check out the website of the FLWO Visitor's center, to get mountain information, or to check on the weather at the site.
The Smithsonian Institution runs the FLWO Visitors' center. For more information on visiting the museum and for guided tours of the mountain, visit the Visitor's center website.